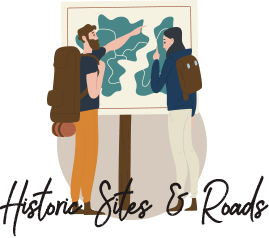 Journey to Tsuyama's Past
The town of Tsuyama grew up around its castle, the heart of daily commerce and life.
Though much has changed, the Joto Townscape area transports visitors back in time with carefully preserved merchant homes and street scenery.
After exploring Kakuzan Park, the site of Tsuyama Castle's ruins, visitors can also travel further out to Okayama Castle,
Bichu Matsuyama Castle, or the Takeda Castle Ruins (the inspiration for the Ghibli film "Laputa").
Deepen your understanding of Japan's fascinating history through its important landmarks.